Regular price
Sale price
€0,62
Unit price
per
Sale
Contact us
Get in touch with your requirements. We'll be happy to assist.
Plain white ISO-Sized PVC Card, Gloss Finish
Fudan Product Code: FM11RF08 
The Fudan 8K ISO/IEC 14443 Type A UID (FM11RF08) PVC ISO-Sized cards with gloss finish are growing in popularity due to their price range against other brand cards (such as Mifare Classic 1K S50). They are widely used in applications such as access control, transport and loyalty to name but a few. Fudan FM11RF08 is fully compliant with ISO/IEC 14443 Type A and is available with 8K Byte memory for more space than many other brand cards. FM11RF08 contains a Unique Identifier (UID) that some refer to as the Card Serial Number. This can be configured both as a 4Byte UID or a 7Byte UID. All cards are quality checked in each stage; materials, specifications, collation, lamination, cutting and a final QC at the end including a 100% chip test. Cards contain a full copper wire antenna to give excellent read distances in the field.  Fudan FM11RF08 operates at standard 13.56MHz.
Fully ISO/IEC 14443 Type A 1-3 compliant
Sector and block-based user memory (16 byte per block)
Memory access conditions freely programmable
2 x 48-bit keys per sector for key hierarchy
Dimensions: 86,00 mm x 54,00 mm x 0,80 mm
View full details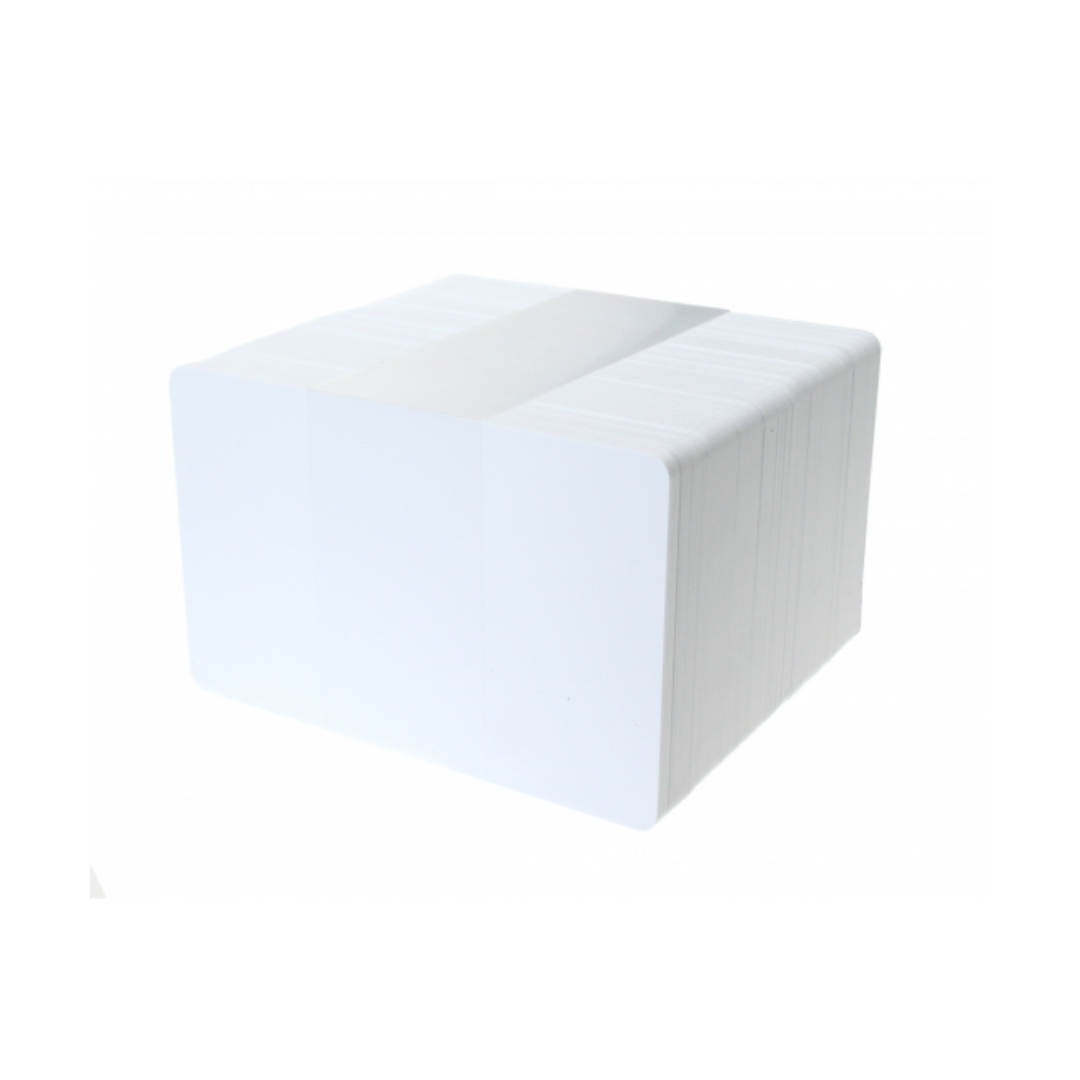 Please get in touch with us with your requirements and we'll be happy to assist.